New Government Installation
May 24, 2023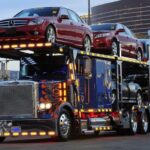 Pressure Washer Installation
August 8, 2023
American Truck Wash installers are very busy this summer. As this is being written, two of our gentlemen are in Alabama installing a system for an automobile transport company.
They will also be working in the following locations in the coming months:
Ocala, FL

Dallas, TX (final commissioning)

Windsor, CT

Sacramento, CA

Port St. Lucie, FL

McFarland, WI

Manchester, TN

Aurora, IL

Wellford, SC

Kalona, IA

Apollo Beach, FL

Findlay, OH
Keeping all this sorted out keeps Collin from being bored! Not to mention the installers.