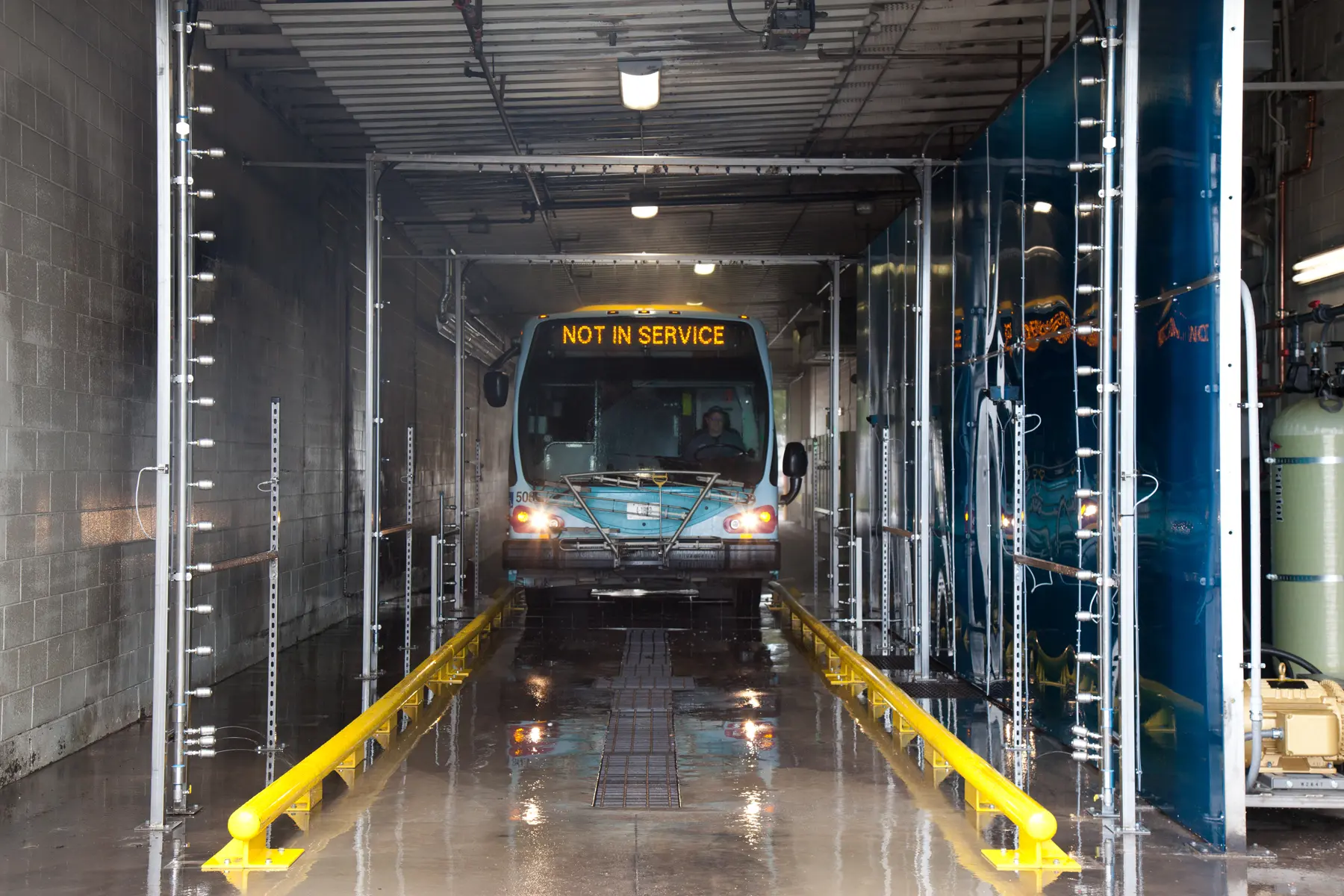 No More Dirty Buses in Missoula
May 17, 2023

A Busy Summer
July 13, 2023
Starting back in 2019, American Truck Wash was asked by the US Government to consult on the design of a new, touchless drive-thru truck wash in a 70' bay at an undisclosed location. Oh, we knew where it was, but we weren't allowed to tell you, our awesome customers or anyone else. After four years of design work, consultation, and weekly conference calls, ATW was selected to provide a seemingly unimportant device that will serve to keep government equipment serviceable, prolonging its life, and looking its best. Afterall, it is our tax dollars, and we should expect things we pay for to be maintained correctly so that it lasts a long time.
We have no idea as to why all the secrecy, but installation and commissioning was completed in May 2023 by our Applications Engineer, Dalton Mitchell.
The photo above shows one of the first vehicles to test the system.
Excellent Electricians
The image to the left is of the blower system and the electrical installation. We wanted to put out a huge thank you to 1B Able, IBEW Local 26 for the super professional, clean and timely electrical installation. Most electricians tend to be very organized, but this is over-the-top quality!
On a more local note, spring has been ridiculously variable here in Missoula – heater on in the morning going to work and the AC on going home.  But that is pretty normal for this time of year. At least the snow is behind us for now!