WHY UNDERCARRIAGE WASHES ARE NECESSARY
Download your free copy today!
Patriot Automatic Semi-Trailer Interior Washout System is American Truck Wash's legacy machine and what launched the company in the late 1970's. With well over 100 installations in North America and units with hundreds of thousands of cycles on them, a Patriot will service your fleet for decades to come.
A Patriot can wash the inside of a 53' van trailer in only 90 seconds – about the same time as it takes most people to take a selfie. Adding on a sanitization step, your trailer will be clean and sanitized in about 3 minutes. Some simple math and allowing for traversing to another door, a single Patriot is capable of cleaning up to 10 trailers an hour – that is 240 in a day!
With fixed base, lateral moving base or raise base mounting options, a Patriot can be configured to fit and operate in a variety of spaces allowing it to work in the space you have – the way you need it. With additional options of e-chain hose management and support trough, several installations have been configured to service 4 truck bays with a single unit!
ATW's continuous innovation has led to many improvements over the original units – such as full stainless-steel construction, digital electronics, premium CAT high-pressure pumps, robust components, 4-wheel drive hydraulic drive system, foam filled tires, and turbo spray nozzles to name a few.
Call ATW today to find out how you can put a Patriot to work on your fleet.
PATRIOT INTERIOR TRAILER WASH SYSTEM
OPTIONS:
Fixed base on dock
Rasied fixed base (no dock required)
Lateral base to multiple locations
Raised lateral base (no dock required)
Hot water supply
Water softener
45 gpm pump upgrade
Manual pressure washer wand
Abutment structure
Backing wheel guides (for trucks)
ADVANTAGES:
Low cost per wash (<$5.00)
Reduces manpower requirements
Simple operation & maintenance
Consistent wash quality
Reduces employee's exposure to hazardous chemicals
Less water consumption when compared to manual washing
Always available to work
Never takes days off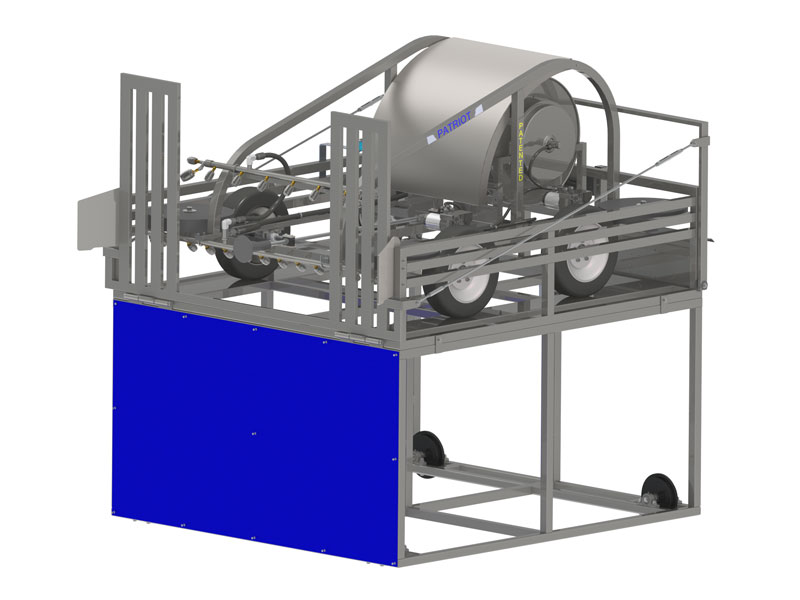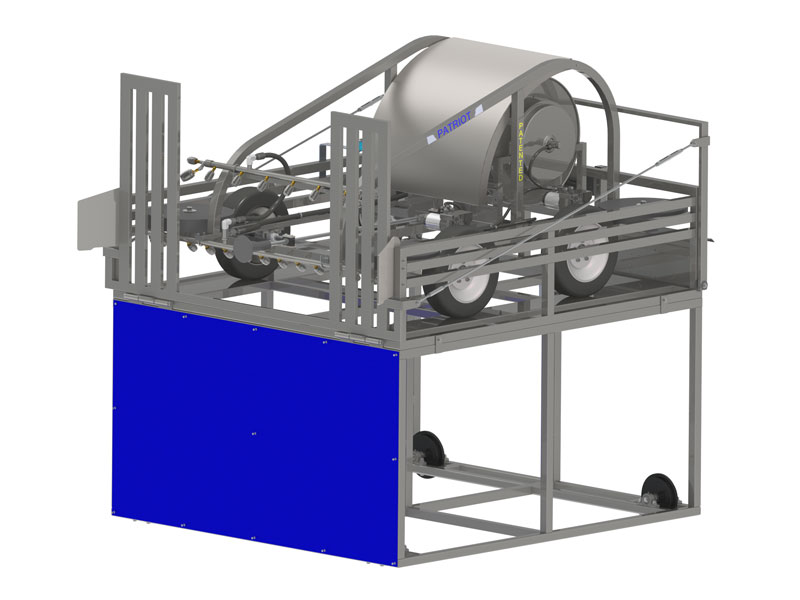 Complete Patriot Truck Wash System with Raised Lateral Base
Patriot Base Configurations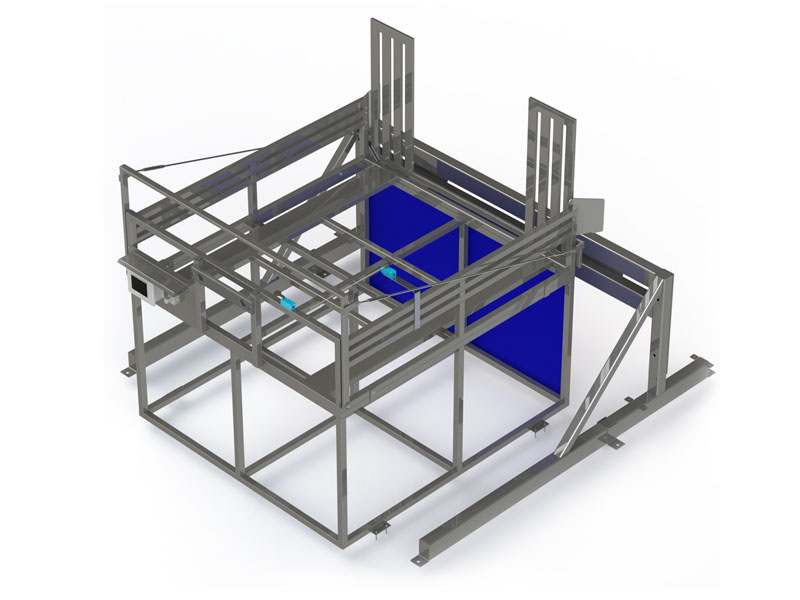 Raised Base w/Abutment Structure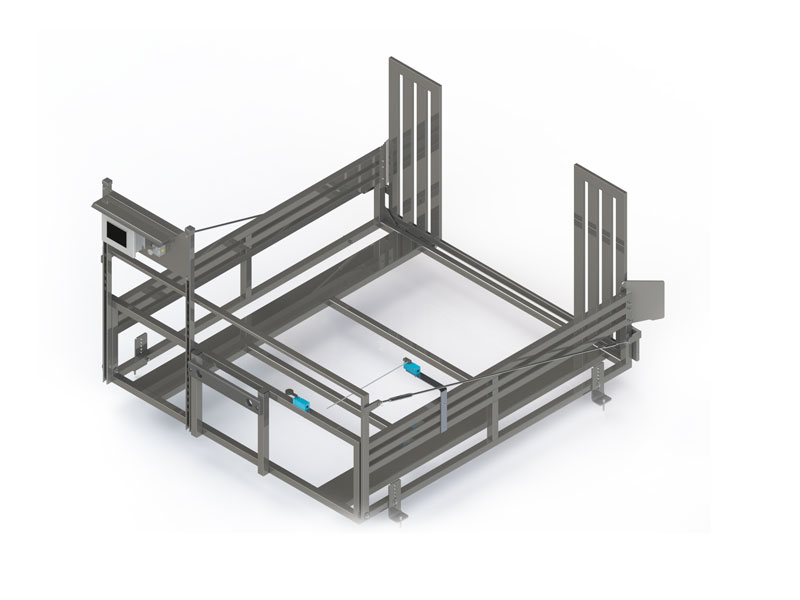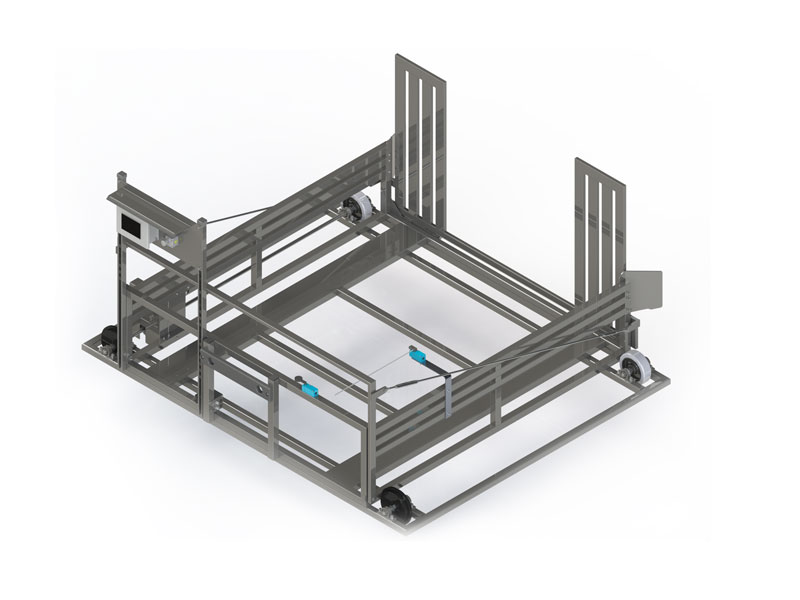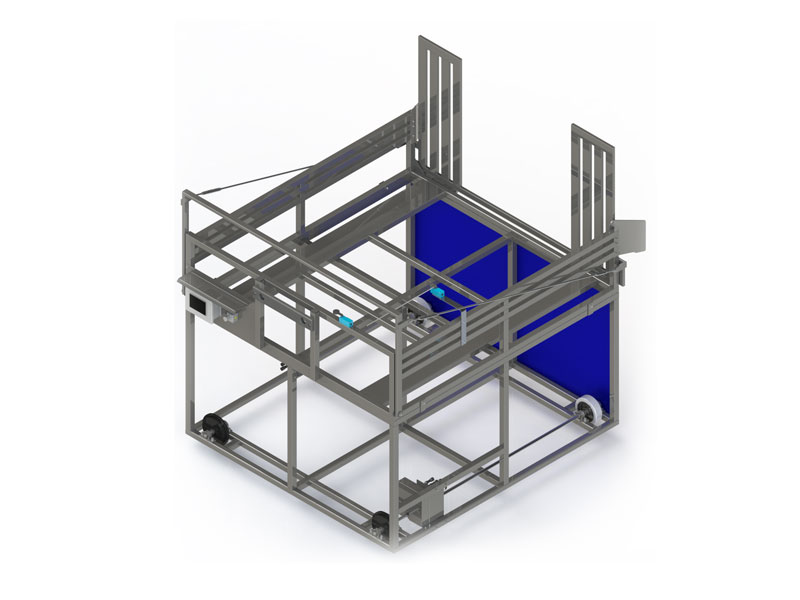 "Nice job on your visit Collin! You and your team's support is unparalleled. We absolutely appreciate the efforts! Thank you.

Chris in Wisconsin
COMPANIES THAT TRUST THEIR FLEETS TO AMERICAN TRUCK WASH