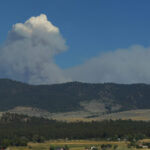 Fire Season, Montana
August 18, 2023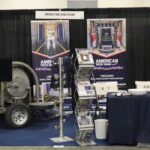 IFDA 2023, Fort Worth, TX
October 11, 2023
The car groupies in the company were chatting about racing the other day and it reminded some of us "old fogies" of an interesting racing event from the past…
Maybe you remember this too.
In the 1967 Indianapolis 500, Parnelli Jones drove an innovative turbine-powered car owned by Andy Granatelli. The combination of the car's unique power and Jones' skill gave him a significant edge. By the latter stages of the race, Jones had managed a staggering lead of 52 seconds over the second-place contender, the legendary A.J. Foyt, who already had two Indy 500 victories under his belt.
One must consider that at racing speeds, Jones was nearly an entire lap ahead of Foyt! While not unprecedented, it was certainly rare.
But racing can be unpredictable.

In a heart-wrenching twist of fate, with only three laps remaining, a trivial $6 transmission bearing betrayed Jones. His formidable machine, which had so easily dominated the race, helplessly coasted to a halt.

With Jones and the turbine car sitting along the inside track, Foyt roared past clinching his third Indy 500 victory.
I imagine Jones was spittin' nails that day. And who could blame him?
So, what does the Indy 500 have to do with truck washes? (No, we don't wear uniforms that look like pajamas!)  
It's just a friendly reminder that you-know-what happens. Usually at the wrong moment.

And you can bet that if a part is going to fail on your truck wash, it's bound to happen when you've got a couple dozen trucks stacked up outside the wash bay right after a winter storm.
Let's make sure that never happens.
If you own an ATW truck wash system, give us a call and we'll help you review your parts inventory and advise you on critical components you may want to add to your stock. (See the phone number below.)

Mountain spring near Limestone, Montana on a late October morning.
Now, we can't end a fall newsletter without a fall photo and some words about fall. This morning (9/20/23) this writer's car thermometer showed 34° on the way in from the southern part of the Bitterroot Valley. A bit chilly for the second to the last day of summer.
Have a great day and please give us a call if you have any questions about your truck wash system or if you have a great racing story of your own. We'd love to hear it.