---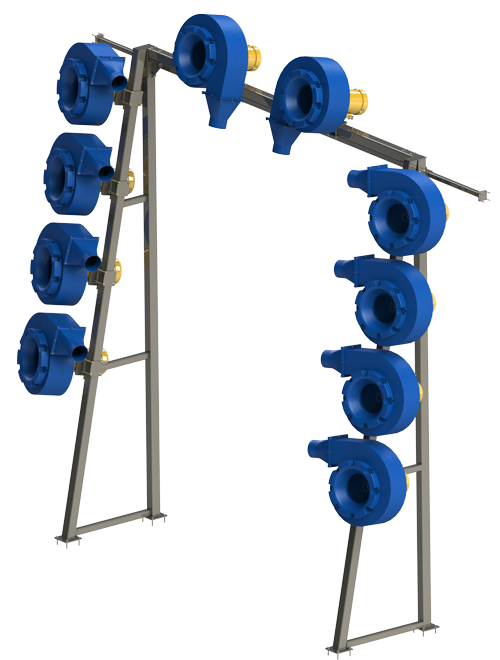 American Truck Wash provides custom air-dryer configurations for many different types of vehicles, including:
Tractor-Trailers
Buses
Trucks
Vans
Trains
Heavy Equipment
Oil-Field Operations
...and many more.
Our dryer systems are available as Free-standing Arches, Interior/Exterior Wall Mounts, Conveyor and On Board designs. All systems are made with all aluminum construction, adjustable producers, and available with 7.5hp, 10hp, or 15hp motors. We design our systems to fit the size and dimension of your building or vehicles.
American Truck Wash offers many different features in addition to your dryer systems, including plastic housings available in any color. Our arches and beams are all available powder coated.  Customizing your design we offer fiberglass or aluminum covers, or with our Elite Dryer Series, it comes with the sleek sharp look of the full cover surrounds, and double leg arches.
Our famous "elephant trunk" side producers are available in any color and with any color nozzles to compliment your truck wash color scheme. These side producer dryers are a must-have with any wash system!
1
Customize Power
7.5hp, 10hp and 15hp blower motor sizes available.
2
Customize Size
The Valor blower system can be built to fit your fleet needs, whether it's trains, planes, buses, or semi trucks.
3
Customize Housing
Blower housings are available in aluminum or plastic, in a variety of color choices.